WHY DOES MUSTHASTO NEED A WIKI? I mean really, did he just go, "I'm a minor youtuber, I NEED A WIKI."
NO. You don't
Do u know Qublox?
Edit
Is Flash sandbox editor like seems a bit Minecraft and Lego; and is possible generate code that is like a backup, just copy and paste so insert in Qublox box so u buildings load. In case of u interest, could make videos about that application.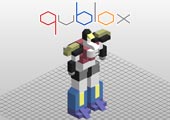 Ad blocker interference detected!
Wikia is a free-to-use site that makes money from advertising. We have a modified experience for viewers using ad blockers

Wikia is not accessible if you've made further modifications. Remove the custom ad blocker rule(s) and the page will load as expected.